When the Marking Period Grade Entry window opens, the Marking Period grade entry cells will be unlocked so that teachers can enter the Marking Period grades. This lesson guides users through entering marking period grades and comments if available.
Marking Period Grade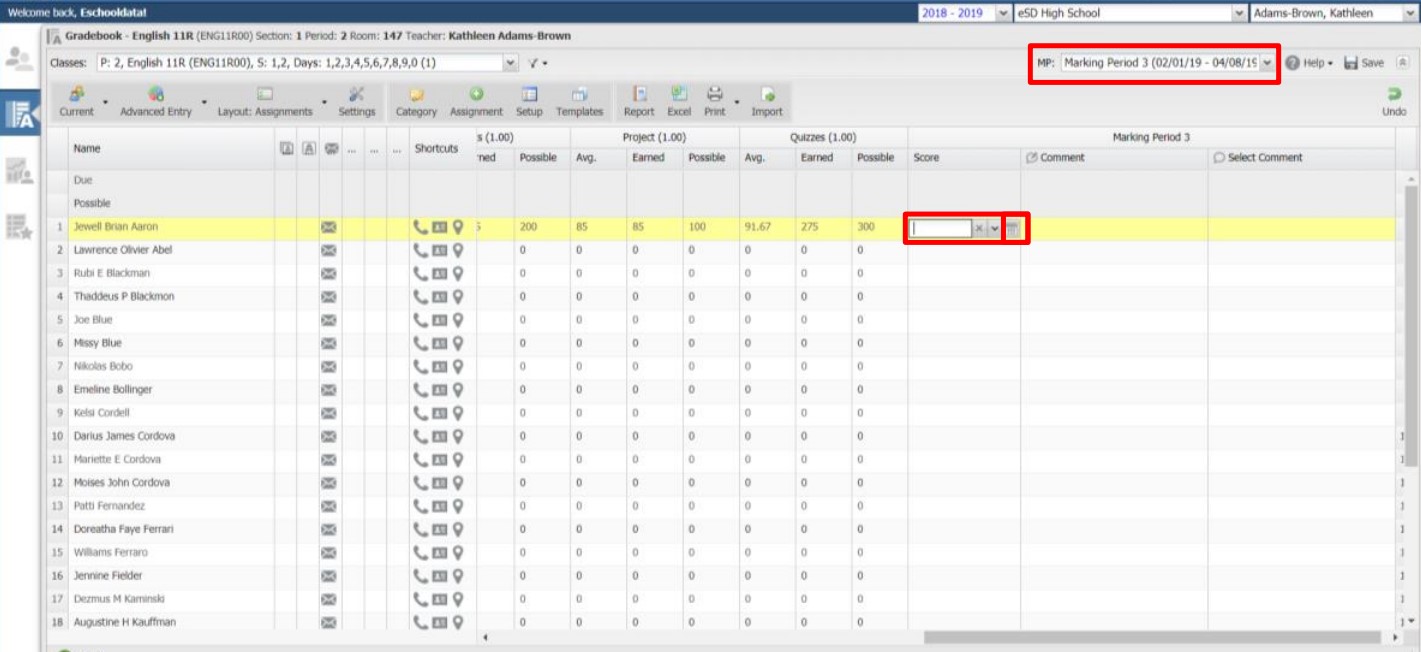 Teachers using MP/Final Grades will use the Connect Gradebook to enter the Marking Period Grades (below), using either the applicable Marking Period or Report Card Entry. To calculate one student's Marking Period grade from their Assignment grades, select the cell, then select the Calculator icon.
To calculate all students' Marking Period grades at once, select Calculate Numeric Scores on the Marking Period column header's drop-down menu.
Comments

If enabled for the course, the Comment columns (selected Comments and/or free-text Comments ) will display after the Score column. If both Comment types have been enabled, users can enter either or both Comment types. Select the cell under the Comment column to enter free-text comments. The free-text comment entry window displays the tallies of characters/max character.
Select the cell under the Select Comment column to select canned comments. Select the Selected Comments icon to scroll through the list of available Comments. Select the desired comment to add it to the Selected Comments field. Selected comments are displayed in the order in which they were entered.
Select the View Comment List link from the Selected Comments field to display a list of all available comments and the corresponding codes. Select the Print button to print the full list of available comments.