Before you Begin
Each school district has a unique Parent Portal Login URL. In order to continue, you must receive that URL and login credentials from your student's school.
Where to Start
Go to your district provided Parent Portal URL.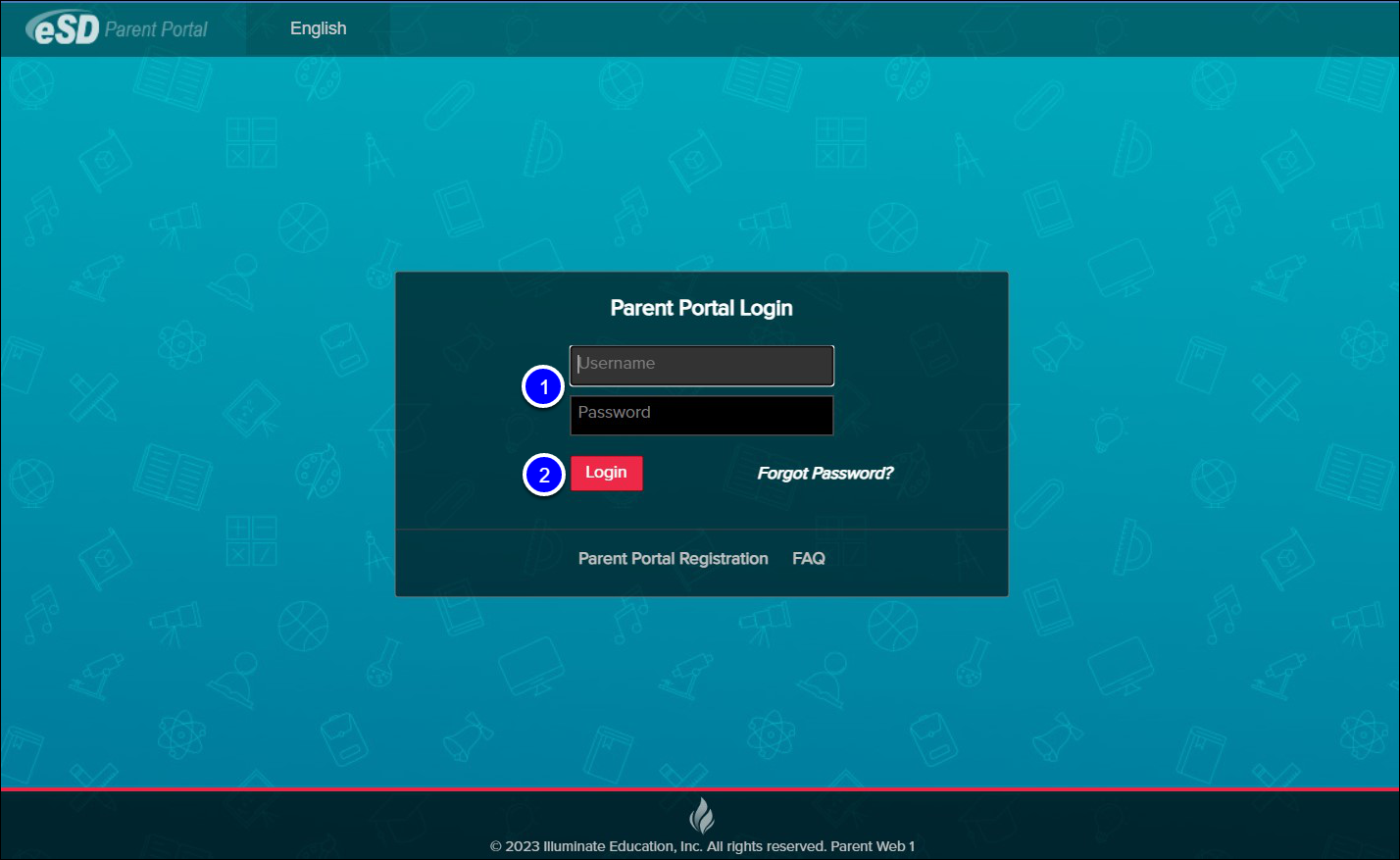 Enter your Username and Password. 
Select Login.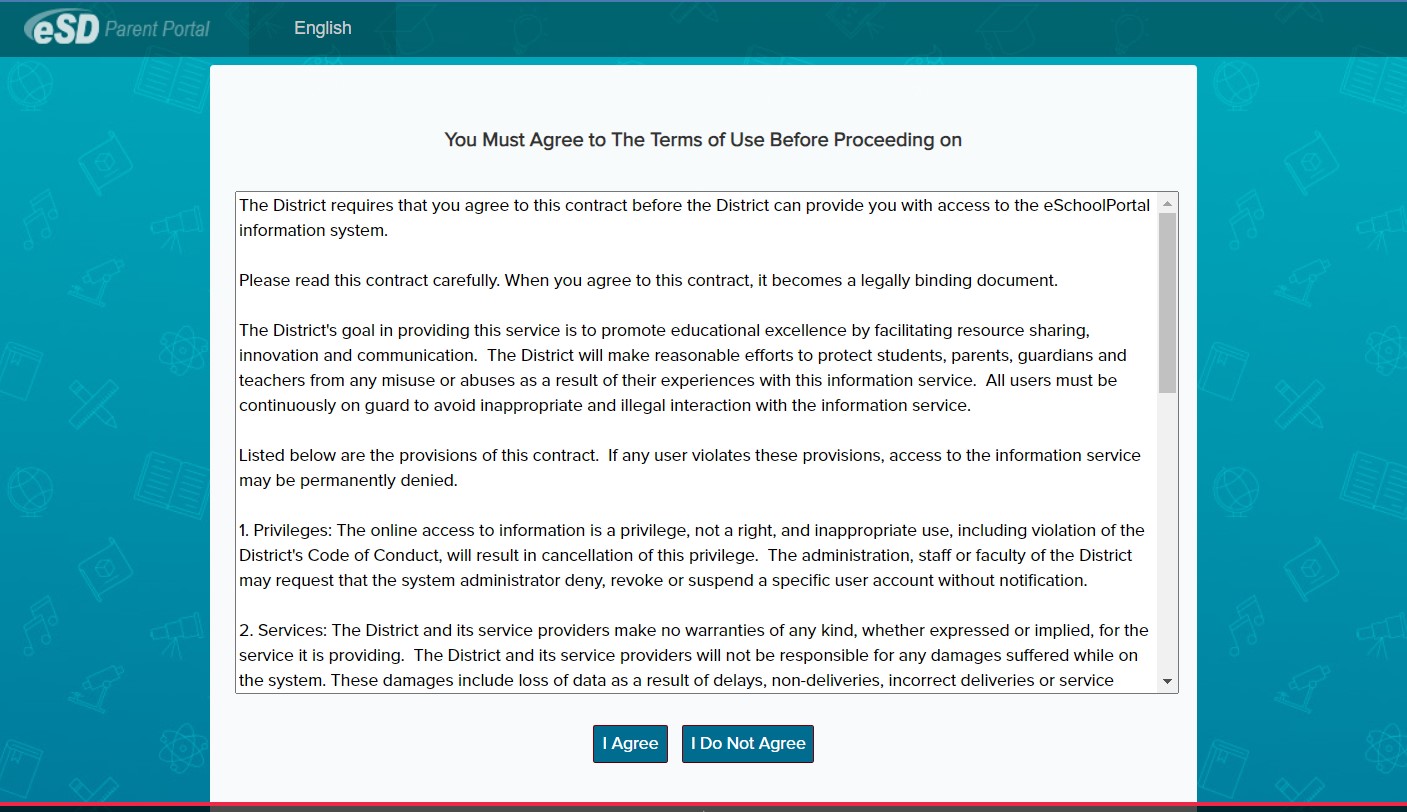 If this is your first time logging in, you must agree to the district's Terms of Use before you can access student data. 
Change Your Password
If this is your first time logging in: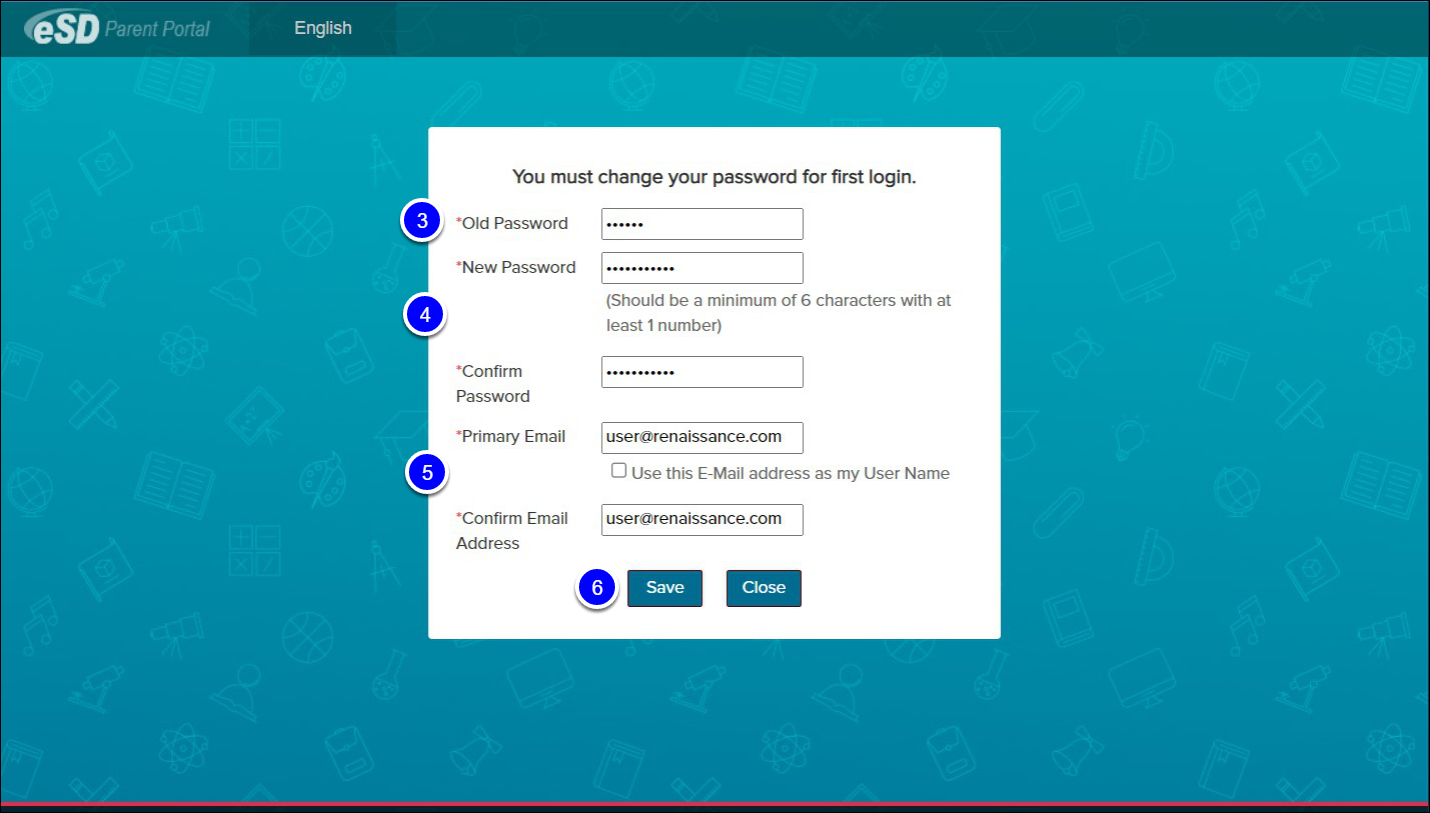 Enter your Old Password. 
Enter a New Password and re-enter in the Confirm Password space. It should be a minimum of 6 characters with at least 1 number. 
Enter your Primary Email and re-enter in the Confirm Email Address space.

Your P

rimary E

mail

a

ddress

is the address to which "Forgot Password?" emails

are

sent.

Use the checkbox if you wish to use your email address as your username going forward.
Select Save to continue.
To maintain the integrity of the database and security of student information, a primary email address cannot be shared with more than one person, even if that person is you! Parents who have children attending more than one school district will either need to use a different primary email address, or work with your district's parent portal administrator to create a generic user name.
Portal Navigation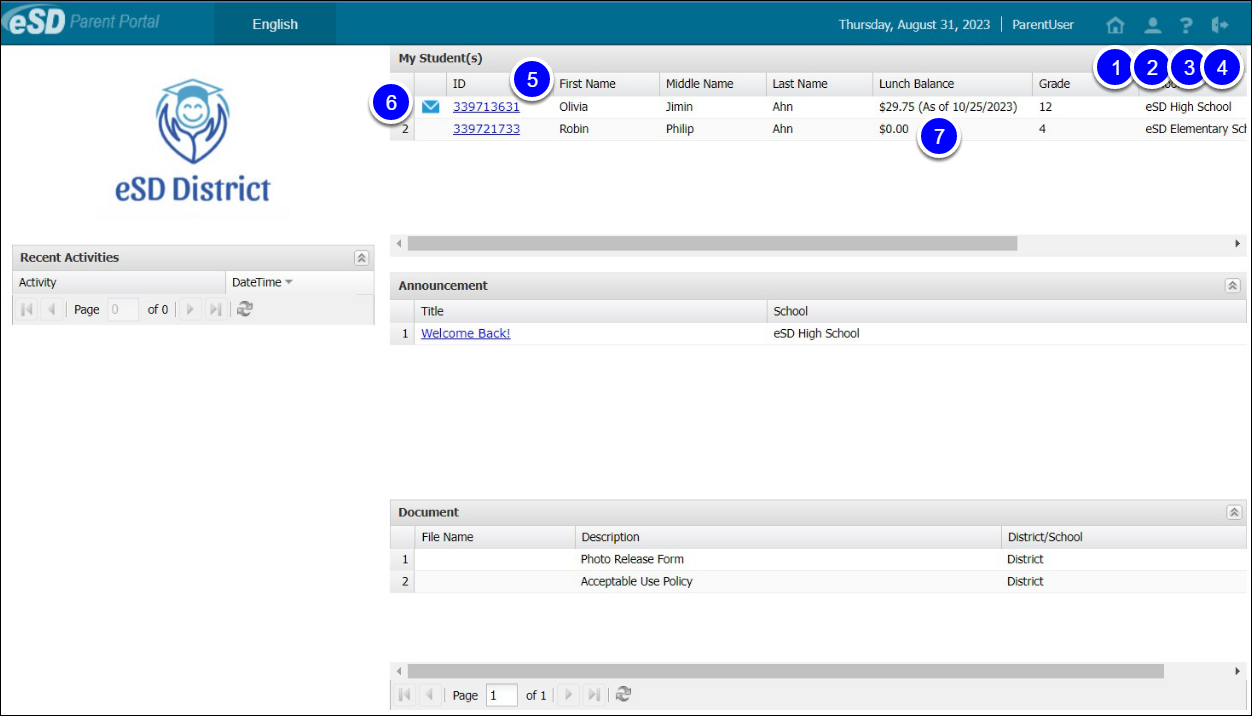 The Home icon takes users back to the page shown above at any time. 
Use the My Account to update various account settings including account information, personal information, environmental settings, messaging preferences, and student picture settings. 
The Help icon opens a new window to the Parent Portal FAQ, which provides answers to commonly asked questions. 
Select the Logout icon to securely log out of the parent portal. 
Select the hyperlinked Student ID Number in the list of My Students to access student information.
Select the Inbox icon or the New Message icon to access the Messages Inbox.
If enabled by your district, the My Students list displays the Lunch Balance for each child, and the date that the Lunch Balance was last updated.
Other Features and Functions
Student Information Pages
Account Settings