This lesson walks users through enrolling individual students in summer school. This is for students in-district only.
Where to Start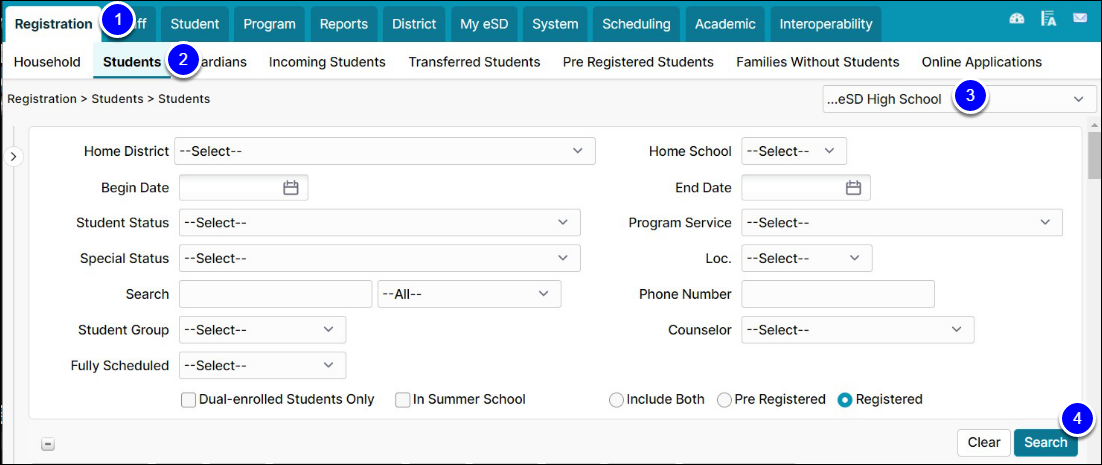 Go to Registration.
Select Students.
Select the School in which the student is registered.
Set any filters as needed and select Search.
Summer School Enrollment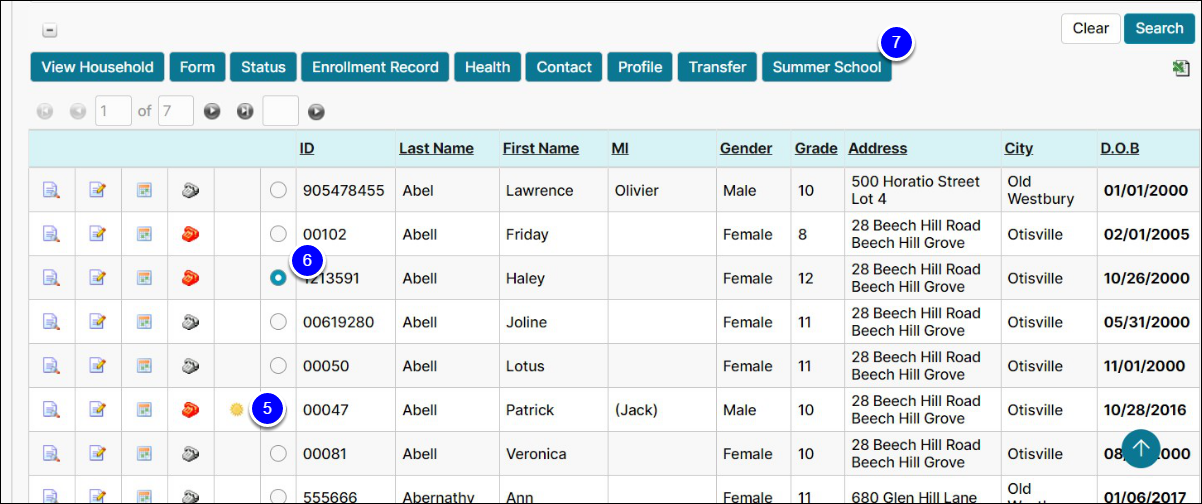 If a student is already enrolled in Summer School, a sun icon appears in the table.
Select the radio button for the desired student to enrollment.
Select Summer School.
Students can also be enrolled in Summer School by selecting the View icon to open the student's Registration, then selecting the Summer School at the top right of the Registration screen.

Choose the Summer School in which to enroll the student in.
Select Save.
The student's portfolio will be accessible from both the school in which the student is registered and the Summer School.