The first time Summer School is utilized a school must be designated as the Summer School. This lesson guides users through the one time setup process.
Where to Start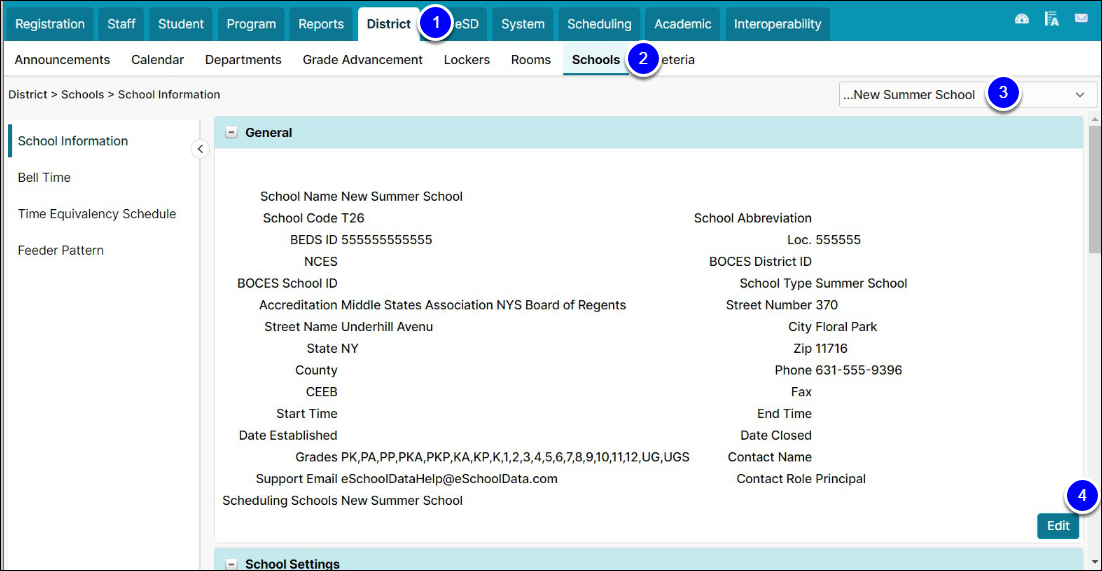 Go to District.
Select Schools.
School Information opens by default. Select an used school to be used as the Summer School from the dropdown menu.
Select Edit to modify the school information.
Add School Information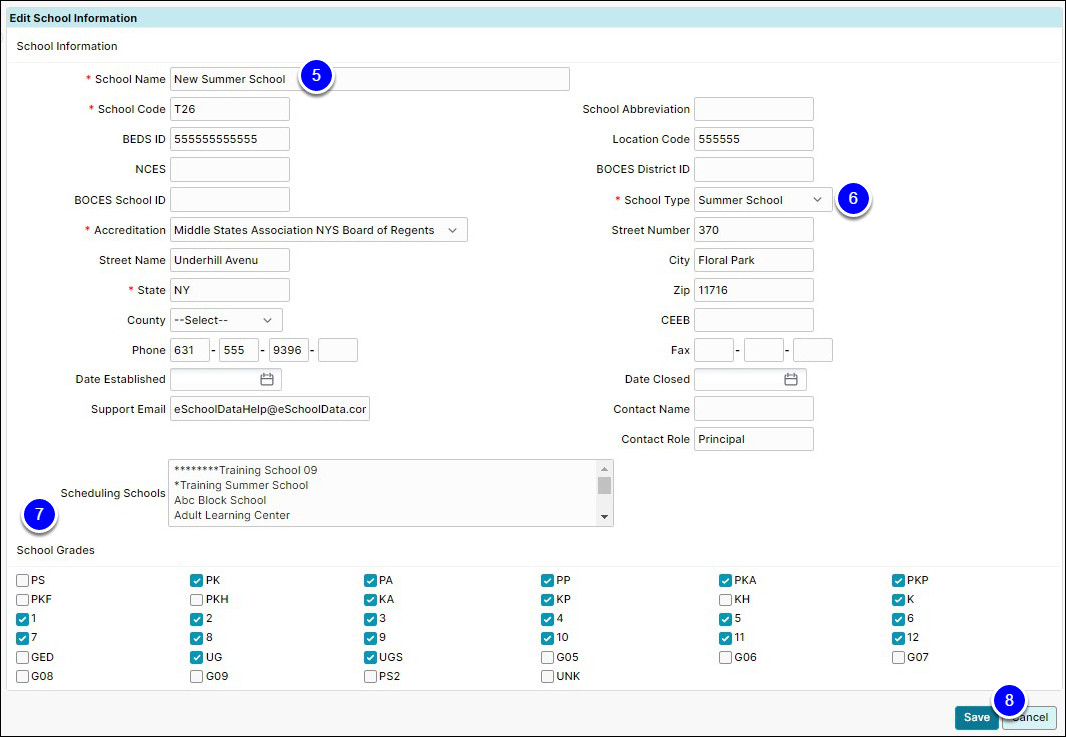 Provide a School Name.
Set the School Type as Summer School.
Select the Scheduling Schools and School Grades from the list.
Select Save after all information is entered.